With tragedy comes random acts of kindness. We have seen many instances of this in Marion, Ohio, and beyond. Last week, the Clearwater Council of Government (COG) acquired over 700 face shields to be distributed throughout the seven County Boards of DD that they support. The shields will be distributed to essential direct support professionals (DSPs) who are working in the homes of those with developmental disabilities in the counties of Erie, Crawford, Huron, Marion, Morrow, Seneca, and Ottawa.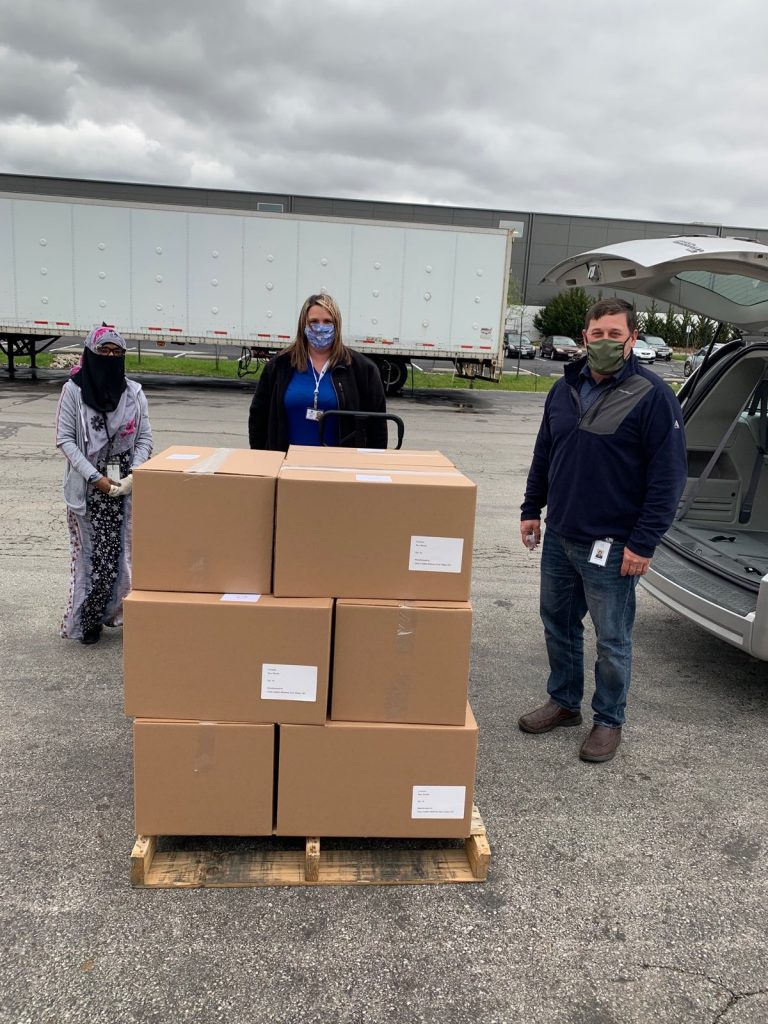 The transaction conspired during a COVID-19 nursing call where COG Nursing Coordinator, Stacy Adams, heard another nurse mention that shields were being made and donated by a candle company in New Albany, Ohio.
Alene Candles, headquartered in New Hampshire with a manufacturing facility in New Albany, has found a way to help protect essential workers by assembling and donating face shields during the coronavirus pandemic. The company is one of the leading contract candle manufacturers, typically working with some of the most recognizable retail brands. Like many manufacturers, the company has become a good Samaritan, harnessing its resources and staff to help fight the spread of COVID-19.
Adams, who followed up on the lead, said the process was fairly simple. There was a form on the Alene Candles website that she filled out for consideration of shield distribution. Adams said a representative of the company called her back quickly with some follow up questions regarding the work of the COG and the need. Using that information, Alene was able to donate more than 700 face shields to the organization.
"We are proud to support essential workers in our communities, many of whom are in need of personal protective equipment," said Darrell Finck, New Albany plant manager, Alene Candles. "It is also heartwarming to know that this particular donation will help direct support professionals who serve a vulnerable population."
COG Executive Director, Nancy Richards was thrilled with the generosity of Alene Candles. "Our staff has been working hard to find personal protective equipment. Shields have been in high demand and almost impossible for us to get our hands-on. We are so grateful that Alene Candles saw the need for the providers in our counties to stay healthy with this added layer of protection."
Cheryl Plaster, Marion County Board of Developmental Disabilities superintendent, was also amazed and thankful. "We are not always the first organization that you think of when you think of an essential worker. So, it was great to not only be considered for this generous donation but have been made a priority."
In Ohio and across the nation we are seeing manufacturers such as Alene Candles find ways to pitch in and help flatten the curve. These are the times where you see extraordinary heroes arise in unexpected ways. We are all in this together and stories like these shine a much-needed bright light among somber times.