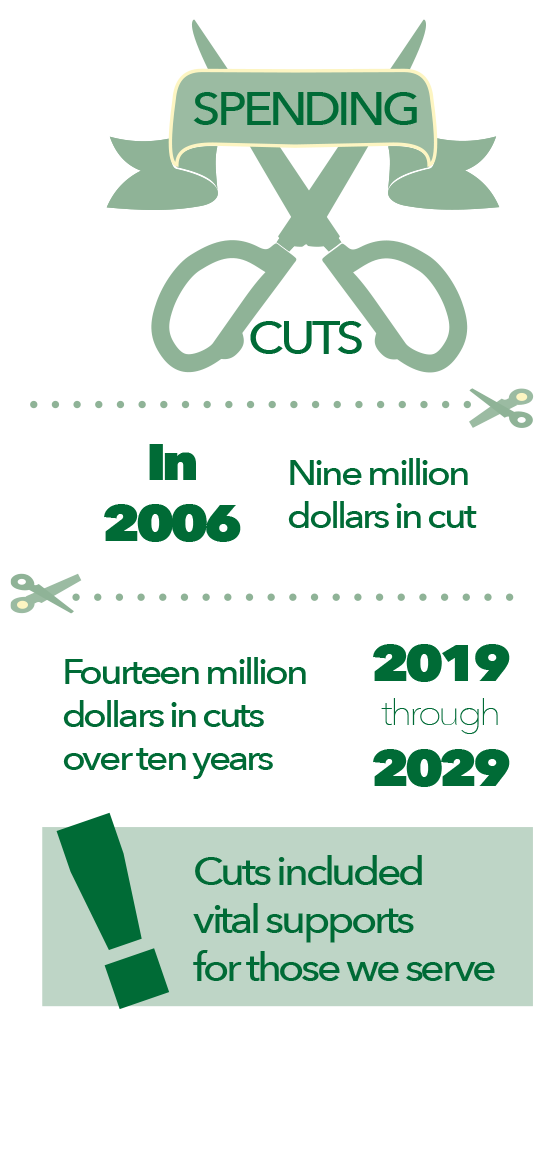 The financial picture of the Marion County Board of DD is complex. We are fortunate to receive Federal Funds (Medicaid), State Funds, and our local levy dollars. With all of those funding streams, there are many challenges. Funding often is changed midstream due to the plan of those in office, how many people in our county that we served who passed away, and how many new services we have provided are examples of our volatile budget picture.
Despite the internal challenges of managing all of this, the overall goal for MCBDD is to use our local funds to assist those we serve and also maintain our facilities (we have a Capital levy we use for that purpose, this levy is earmarked specifically for that need and cannot be used for services).
The need has increased while our funding stream has decreased. We have been at a critical crossroads for several years and hope that you take the time to learned about MCBDD, what we do, who we serve, and why it is important to our community to support our work.
An inclusive and diverse community creates an environment for compassion, tolerance, and love. We are all MarionMade! and MCBDD is very proud to be a vital part of this community.
Here is a breakdown of our financial expenses: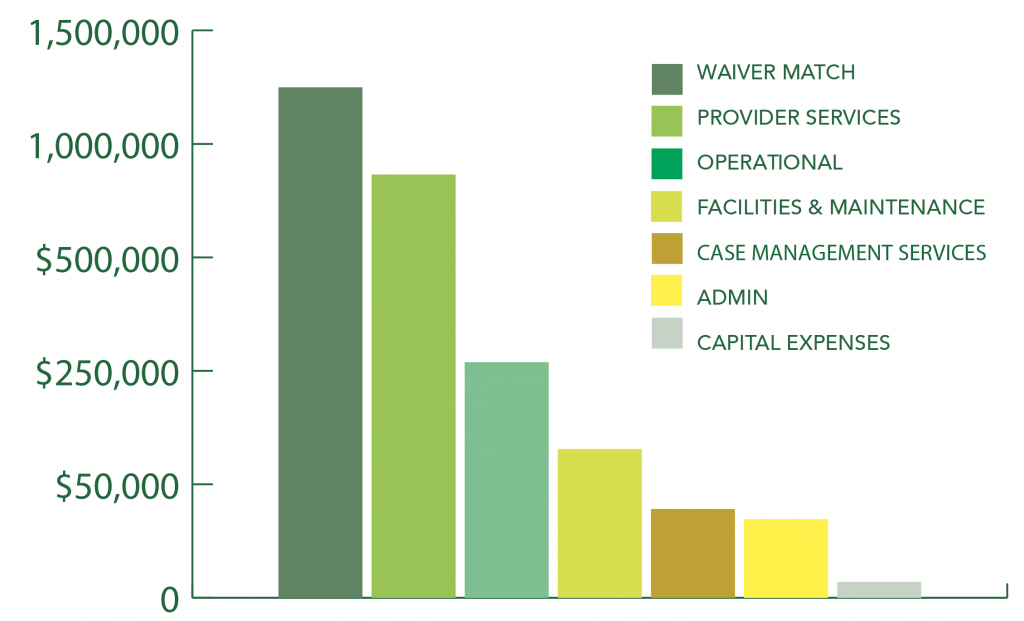 ---
Why do we need to come back to our community to ask for new money?
Great Question! Here is the answer.
As the levies age, we do not collect at today's effective rate, but at the rate of the year, they were passed. Because of this, they lose value over time and they do not increase with the cost of doing business (inflation). We also do not collect at 100 percent but at a lower rate than the approved levy because of delinquent property taxes, vacant homes, etc.
MCBDD does everything in our power to ensure that the levy funds you afford us are used to serve the people in our community. It is an investment that you can feel good about. You are helping people with your support.