Discipline. Dedication. Fight. These are all terms that come to mind when describing martial arts practice. These three words could be used to describe Griffon Holdcroft and his family.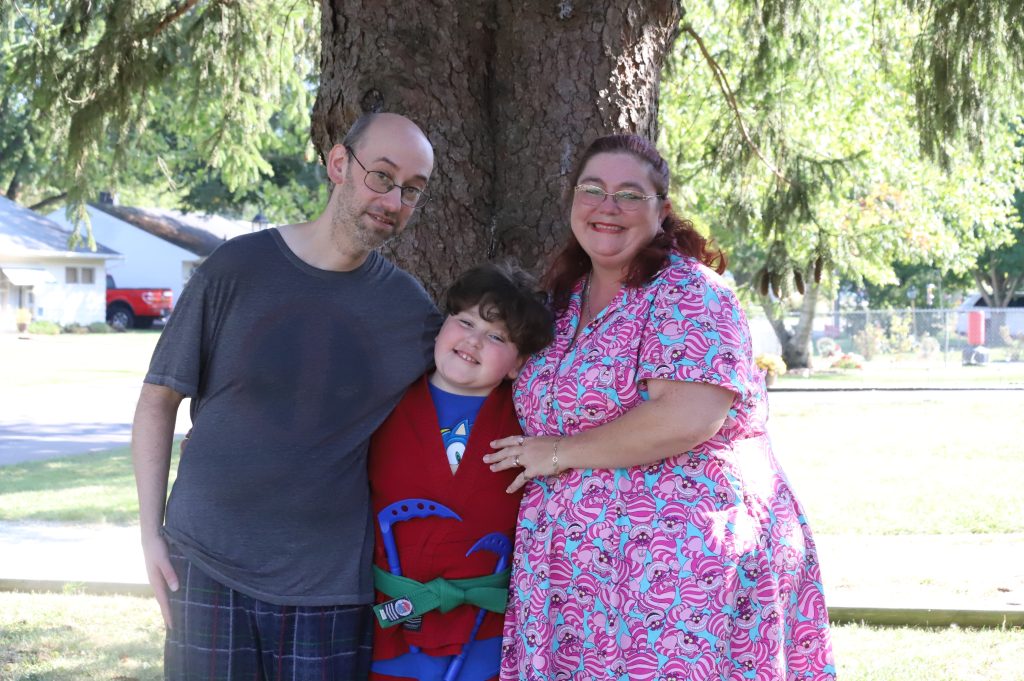 It's fitting that the two found each other and have formed a relationship. Finding martial arts as an outlet has made Griffon more disciplined, dedicated, and a fighter. It has also made him physically and mentally stronger in battling the challenges of his developmental disabilities.
Griffon's parents, James and Saretta, tried for ten years to have a baby. They finally resigned to the fact that their fate was sealed, and they would not conceive. They decided they would adopt. They were set to go through the foster parenting classes in March, and in February, they found out they were expecting.
The couple was excited, but at the 20-week scan, that excitement turned to fear. Saretta was determined "high risk" with her pregnancy, and as the weeks went on, there continued to be concerns with the baby's heart and kidneys. With much caution and care, the couple made it to 39 weeks. The delivery was no less stressful and terrifying than the pregnancy. The baby's heart stopped, and he was rushed to Nationwide Children's Hospital before the parents even got to hold their son.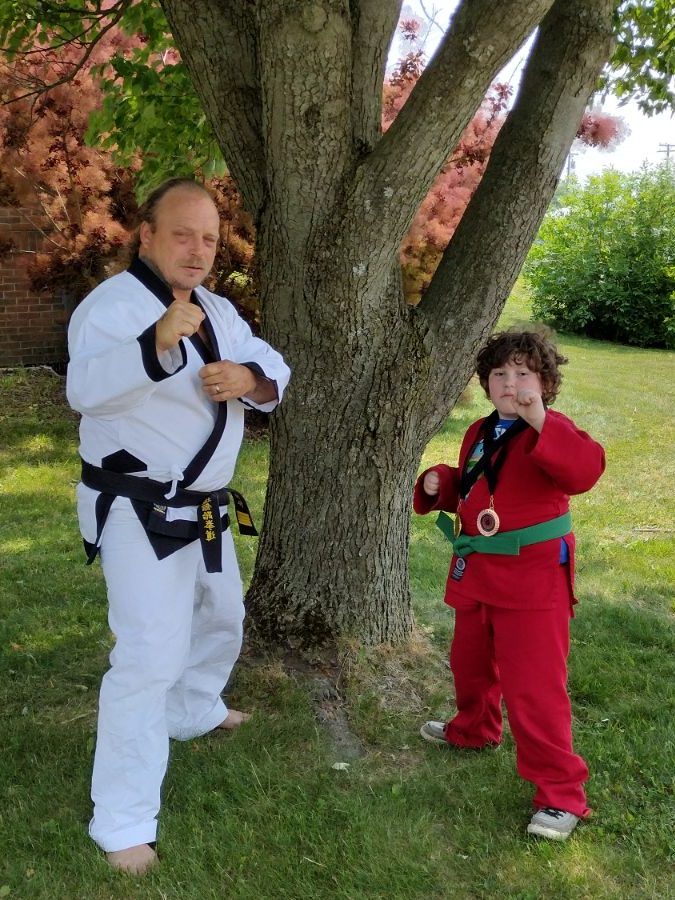 Ten years, multiple diagnoses, and twenty-two surgeries later, Griffon still has challenges but handles them with the same principles he learns at House of the Bear Martial Arts during his classes.
"During COVID, he was getting restless, a little lazy, and we were desperate to find an outlet for him to socialize," Saretta said. "We found House of the Bear and are so grateful."
Saretta continues to credit the Caledonia-based Martial Arts studio, "Not only did it help with socialization, but we now consider it a form of therapy for Griffon. He has become so strong that an additional surgery that we were preparing for is no longer needed."
Griffon loves his instructor, Dave Hush, and the feeling is mutual.
"When the family came to me to explore Griffon's participation, I didn't think twice. We had no concerns about his developmental disabilities. We worked with the family to accommodate his level of ability."
As is often the case for those with developmental disabilities, Griffon exceeded all expectations. His family and his instructors could not believe the progress he was making. He continues to "kick" down barriers by winning several tournaments and being inducted into the USA Martial Arts Hall of Fame in 2022 as the "Most Inspirational Boy of the Year."
When you ask Griffon about his accomplishments, he's modest. "I like to be with my friends and go to competitions."
Griffon is a 4th grader at Marion Preparatory Academy and is still determining his long-term goals beyond being a typical kid. "I like animals so much I will do something with that," he said.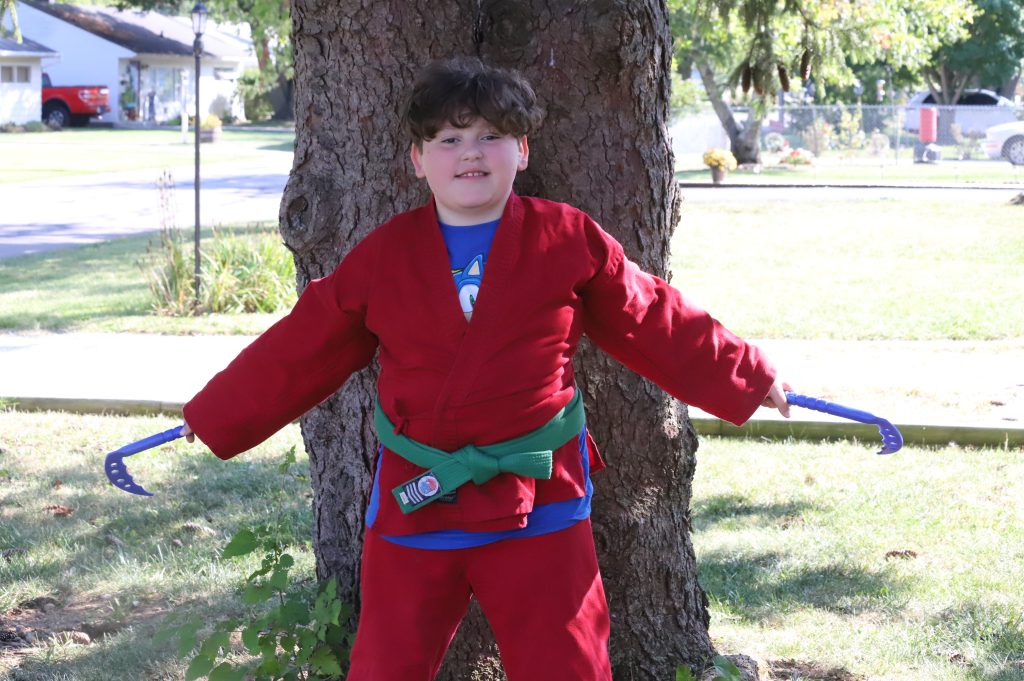 His parents, on the other hand, have dreams.
"We just want him to be happy," James said.
"I worry a lot. His heart is weak, and that is always in the back of my mind." Saretta said. Knowing he has an outlet to exercise his mind and body through martial arts makes me happy, though. Seeing him thrive is all I can hope for," she adds.
The Marion County Board of Developmental Disabilities has seen Griffon's progress through martial arts and has deemed it a form of therapy. They financially support those classes, and his Service and Support Administrator (or case manager), Derek Markle, feels like it's a great investment.
"Stories like these are what make this job rewarding. Knowing that we are helping Griffon thrive and avoid a projected surgery gives me a sense of pride in the work we do for so many," Markle said. I'm proud to support the Holdcroft family in this small way.
The Marion County Board of Developmental Disabilities loves that the House of the Bear has greatly supported Griffon's journey. Owner Dave Hush wants the community to know that they welcome all abilities and are here to help families who want to try martial arts.