Welcome to MCBDD
Welcome to your County Board of Developmental Disabilities
Marion County Board of Developmental Disabilities is a governmental organization that provides advocacy and resources for those in Marion County with developmental disabilities. Our mission is to help those we serve to live, learn, and earn in our community. We are funded through a mixture of local tax dollars, federal and state funds.
In 1967, 88 County Boards of Developmental Disabilities were established by the Ohio state legislature to provide supports and services to individuals with intellectual and other developmental disabilities. This change in public policy provided alternatives to institutions and afforded individuals the opportunity to live, work, and participate in their local community.
More than 800 Marion County children and adults are being served locally today. Based on available resources, MCBDD may provide or arrange for service and support administration, early childhood services, supported living/residential services, family support, job training, employment services, Special Olympics, and many others. In 2020 alone, our organization linked those served with over 815,000 connections to resources and support.
Proud to live, learn, and earn in Marion County!
Latest News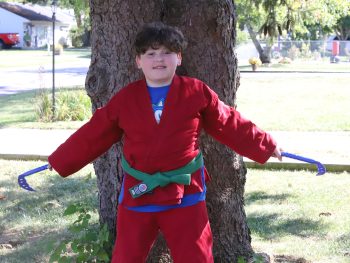 The Ohio Revised Code offers specific rights to individuals with developmental disabilities. This is referred to as the Bill of Rights for People with Developmental Disabilities. Click here to view the Bill of Rights video.