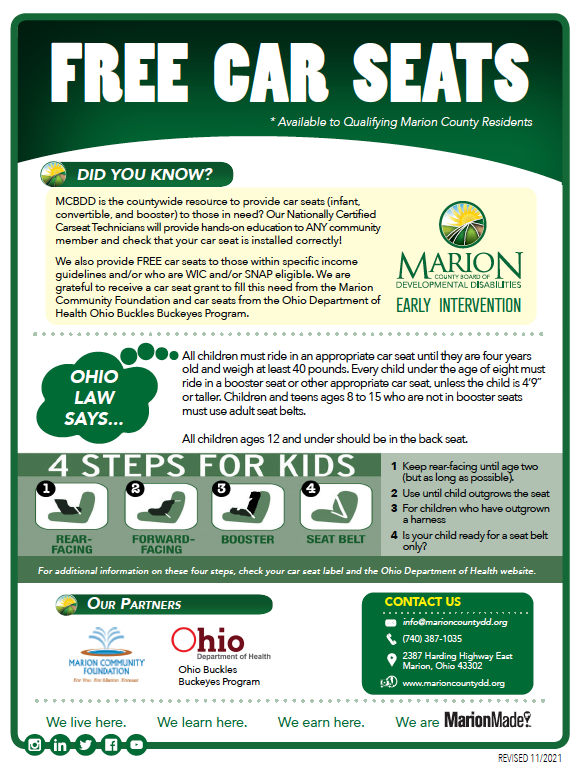 Properly install your car seat
View video tutorials on how to install your car seat or find a child car seat inspection station near you. Certified technicians will inspect your car seat, for free in most cases, and show you how to correctly install and use it. Register your car seat so you can be notified of any safety recalls.
Our Early Intervention Specialist can assist you with the installation of car seats at no cost. To schedule an appointment, please call 740-387-1035.
Ohio Buckles Buckeyes
The Ohio Buckles Buckeyes program provides free child safety seats to eligible low-income families in all Ohio counties.