Does anyone out there remember middle school?
Hormones, acne, growth spurts, learning the social hierarchies – not to mention the actual educational piece. Classes get tougher, teachers expect more, and balancing extracurriculars and school is overwhelming. But, in the end, some of us survived, and some of us thrived thanks to family support and great teachers.
Garrison Carp is experiencing the latter. He is in the sixth grade at River Valley Middle School and has crushed his goals this year thanks to many supports at home and in the classroom.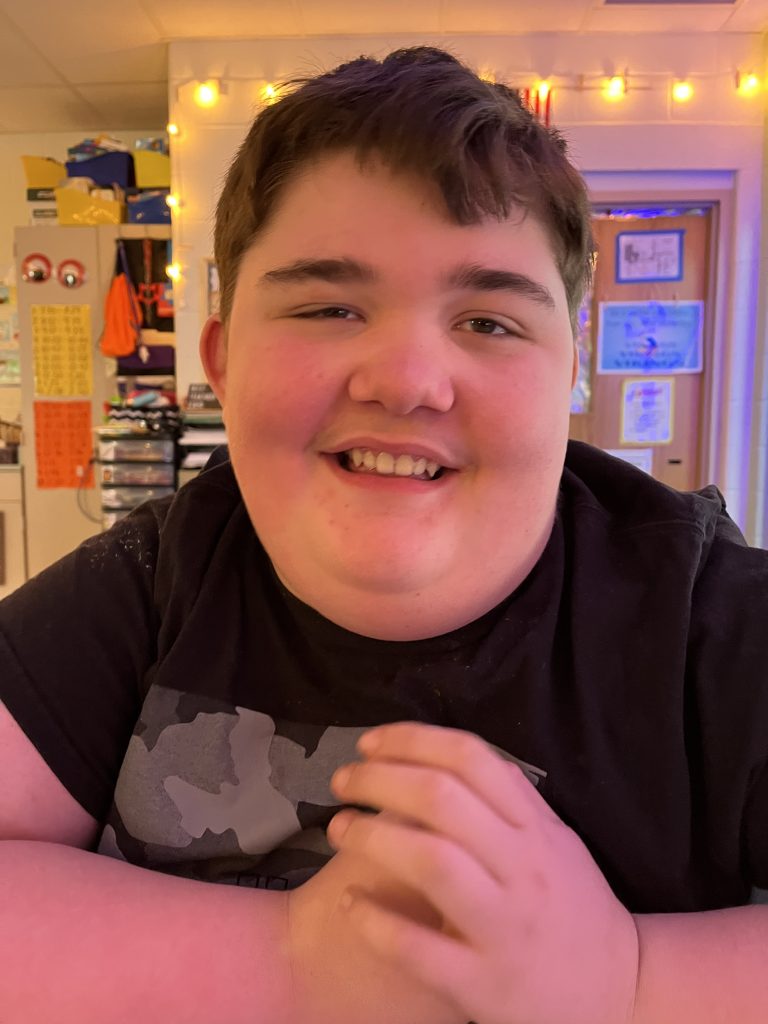 Even before you factor in the angst of the tween years, Garrison has been battling developmental disabilities. At eight months old, he was diagnosed with Tuberous Sclerosis. At three-and-a-half, they tacked on an Autism diagnosis. He and his family have endured many challenges over the years, tackling tumors on the brain, multiple delays, and seizures.
You would think the school years would be a breeze after all they had endured prior, but it brought on a new set of worries and obstacles. Garrison is nonverbal. Being unable to tell someone your needs or wants can often cause behaviors.
"We had no issues in school until about the third grade. Garrison is happy ninety percent of the time, but as he began to learn and understand, he found translating his needs to the teachers harder. He became frustrated, and this created behaviors. It made for a tough couple of years," Garrison's mom, Leslie Carp recalls.
Garrison has received services from the Marion County Board of Developmental Disabilities (MCBDD) since he was two. During the school years, the schools are the primary source of support and funding. However, the County Board of DD still mutually serves nearly 250 school-age children – providing small supports like therapies, equipment, or in Garrison's case, a communication device and software to help him "speak."
"The communication device has been a Godsend. It opened a whole new world for Garrison, and his teachers were better able to help him in his journey because they realized he understood more than they initially realized," Mom said.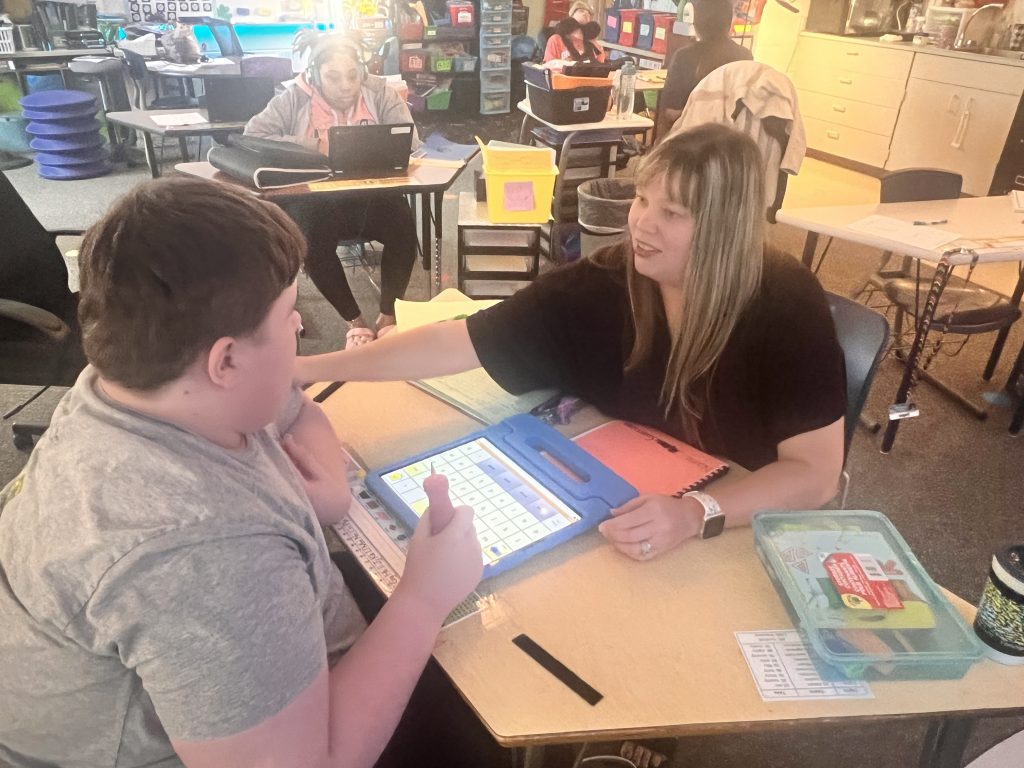 Now, Garrison is finishing the sixth grade and slaying school. Leslie gives a lot of credit to Angie Lavery, Intervention Specialist at River Valley Middle School.
"Angie took the time to communicate the way Garrison communicates. She slowed down, learned his style, and, more importantly, gained his trust," Leslie said. "It's been beautiful to witness, and I'm so proud of him and how he continues to crush his goals. I always knew he had it in him," she added.
Lavery said that she loves the challenges that come with her job. She describes each child as a buried treasure with a thousand keys. Finding the key that unlocks their potential is what drives her.
"I like puzzles," Lavery said simply. "Garrison was just a puzzle, and I had to find the missing pieces to put it all together so he could learn."
On any given day, Lavery's classroom unlocks potential in many ways. Each child works at a different level, so keeping them engaged, challenged, and on track is a puzzle. The environment is one of support and trust from Lavery and her teacher-aides, who share her patience, kindness, and love for students.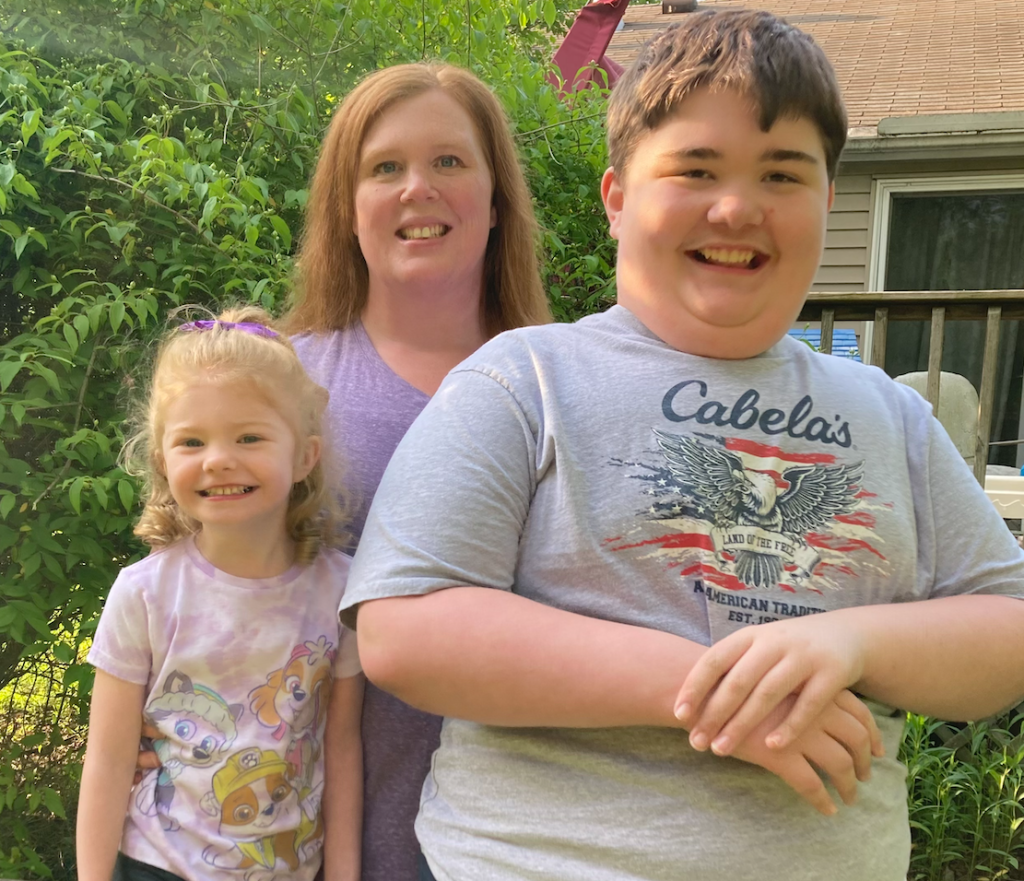 "I have found the key to success in my classroom is creating a safe environment for students to want to learn. Communication is so important, and it's not always traditional. Funny noises or movements are all forms of communication. I have to slow down and learn what it all means to support them the best I can," Lavery says of her teaching style.
She got a little emotional when she spoke specifically about Garrison's progress. She said that the first of the year was hard. He started the school year with a few behaviors, and Lavery discovered he was bored. She began challenging him, and the behaviors came out of frustration. Finally, they found a balance that became a beautiful balance of give and take with excellent results.
"Garrison has gone up three levels (116 points) on his diagnostics test. That is a huge success," Lavery said. "He is reading, writing, and comprehending at his current grade level, which is exciting."
Next year, Garrison will merge into a typical classroom for science, and Lavery and Carp are excited to see how the integrative classroom continues to catapult his progress.
With the school year coming to an end, the Marion County Board of Developmental Disabilities wants to recognize the efforts and partnerships that they have with the Marion County and City schools.
It is cliché, but the statement could not be more accurate. It does take a village to raise a child with developmental disabilities. However, families, educators, and the County Board of DD are all invested in the success of our children. Creating opportunities like the one Garrison is experiencing will make him more independent in the future. The ultimate goal – always.