It's something that the Marion County Board of Developmental Disabilities (MCBDD) knows all too well. There is often a lack of understanding regarding the people that we serve. They are different and sometimes people do not embrace different as quickly as the organization would like. But when people do embrace those who are different, great things happen.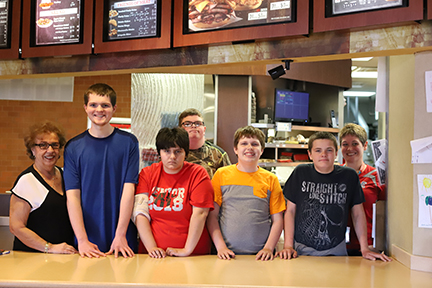 Gretchen Tighe, an intervention specialist teacher at Elgin Middle School, also knows this to be true. She wanted to change perception, teach her students soft skills for future jobs, and provide an environment in our community for inclusion and advocacy.
To do this, she worked with the Elgin administration and put together a plan to just that. It was a great idea. She sent letters to over 100 businesses in Marion County and waited for the phone calls to come in so the students in her classroom would have the opportunity to volunteer in workplaces throughout the community and learn on the job skills that they will soon need.
"We have "centers" in the classroom to simulate real-world work environments, but I knew that nothing beats being in various businesses and dealing with real-life situations," Mrs. Tighe said of the need to take her students out into the workforce.
She was thrilled to receive her first phone call almost immediately from Chelsea Johnson, general manager, Arby's on McMahan Boulevard. Sadly, Chelsea's phone call was the only response that Mrs. Tighe received from her request. Chelsea's response to the letter was a "no-brainer." Having the opportunity to have more hands on deck
seemed like a great idea, not to mention, the request hit home for her.
"After I read Mrs. Tighe's request, I wanted to participate for two reasons. First, I thought it would be great, not only for the students to learn how to do certain jobs, but also for my team and customers to see what we were doing and learn acceptance. The second reason is that my son has Down syndrome and I know one day we will be facing things like looking for a job for him," Johnson said of the opportunity. "I would hope that someone takes a chance on him someday and he can find a job he loves," she added.
And so, the partnership began. It was a first-time project for both parties, but everyone felt that this year went well and they talked about "next year" as if it is already set in stone and it will be an annual opportunity.
Tighe, and her paraprofessional, Kathy Regules (Mrs. R), transported seven Elgin students to Arby's on a regular basis. The students did various different tasks while Mrs. Tighe and Mrs. R supervised and coached them.
"I have 42 years of service in education, eight as a paraprofessional. I can't retire now because I love this job so much," Regules said of her current position. "It's rewarding to see these kids gain confidence, self-esteem, and life skills."
The students in the internship program ranged in ages. Some were middle school students all the way up through senior year in high school. Ethan, a senior at Elgin appreciated the experience and even though he did not enjoy the work at Arby's, he worked hard every day and learned new skills.
"I like the pop. But that is pretty much it. I would like work outside instead," Ethan said. He then spoke about maybe mowing lawns or working for a landscape company instead of at Arby's.
Johnson and Tighe agree that opportunities like these are important for that reason. The students learn what their skills are, and also what they enjoy, and don't enjoy.
Tighe has connected with Opportunities for Ohioans with Disabilities (OOD) who works with the Marion County Board of Developmental Disabilities to transitions students like Ethan out of the school system and into the workforce. This will likely be his next step so you may see him mowing lawns in our community.
"The rewards through this process have been watching my teamwork with the students without any hesitation. Just watching everyone show this acceptance warms my heart. My team is truly amazing," Johnson said of her employees.
"I have also loved watching this group of students grow. In the beginning, everyone is nervous and not sure what to say or do so there were a lot of questions and demonstration. It is the same with training any new employee. By the end of the year, I didn't have to say, 'Okay now you will wash dishes, or you will clean off the tables.' In the end, they just came in and got to work. And they work and work hard! These students work because they are eager to do so," Johnson continued.
It is obvious that Johnson and Tighe are very passionate about seeing their partnership continue. Tighe's hope for next year is that more businesses will jump on board. She wants business owners to know that it's important to give these kids a chance. She also wants business owners to know that they don't need to worry about insurance, liabilities, or putting the kids on their payroll. It is a no pay, soft skills internship.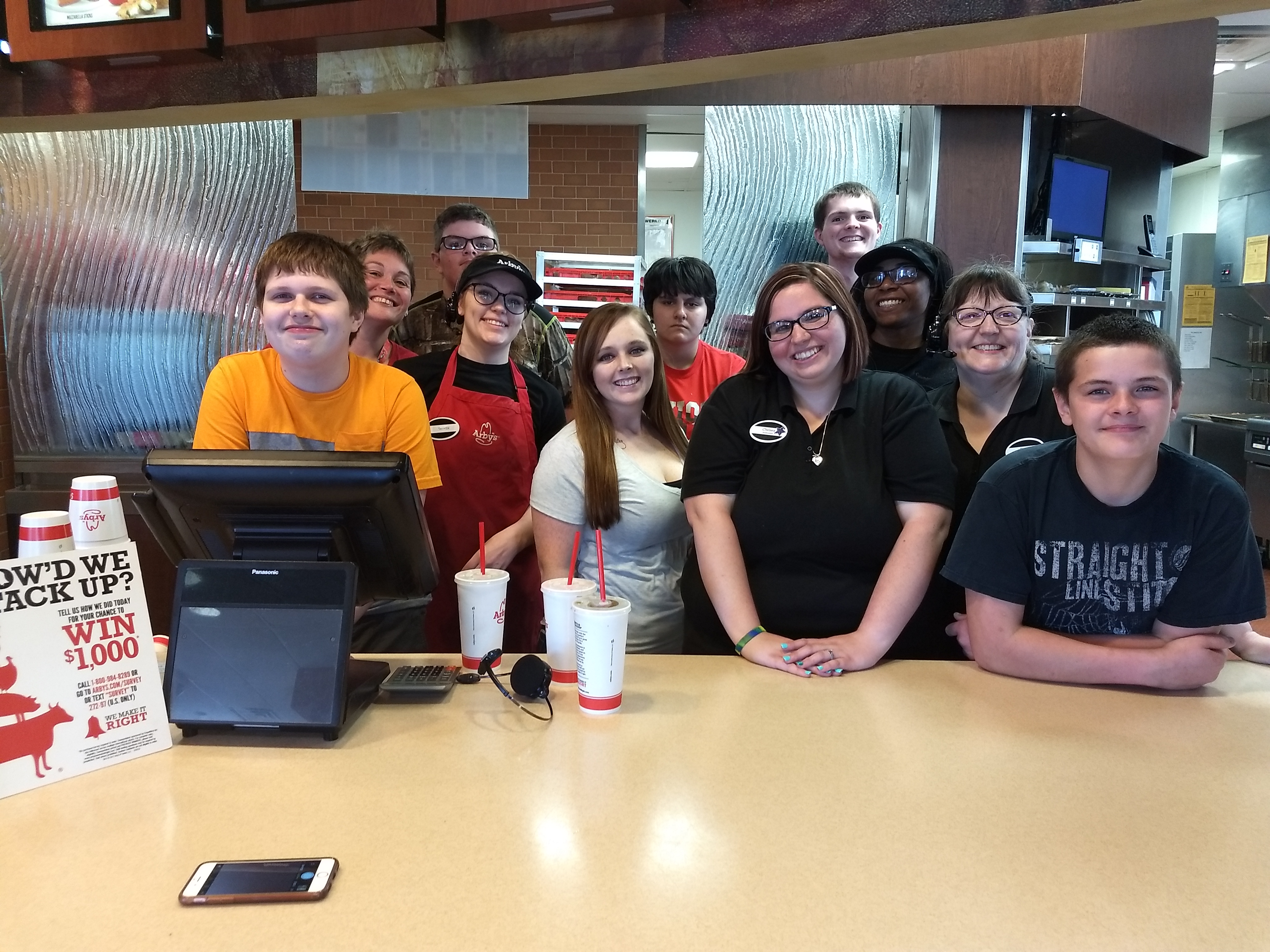 Johnson adds that if you are interested but hesitant and have concerns, to call the school and allow them the opportunity to work through the issues you may have. She also adds that you need to be sure that your team is on board. Working with this demographic does take patience and a little more time, so your team has to be ready for that. If they are like her team though, the reward far outweighed the excess training. Both ladies offered up their contact information (below) to field questions that business owners may have.
Ultimately the goal is to help teach acceptance. All of these students have different strengths and are amazing and unique. It is our job as a community to raise everyone up and find the strengths of each individual to create a whole. THAT, my friends, is what makes a community.
For questions or to learn more, contact Gretchen Tighe at tighe_g@elginschools.org or Chelsea Johnson, at (740) 389-3598 or chelseamjohnson1217@gmail.com.