Modern Woodmen of America honors Marion County Board of DD Employees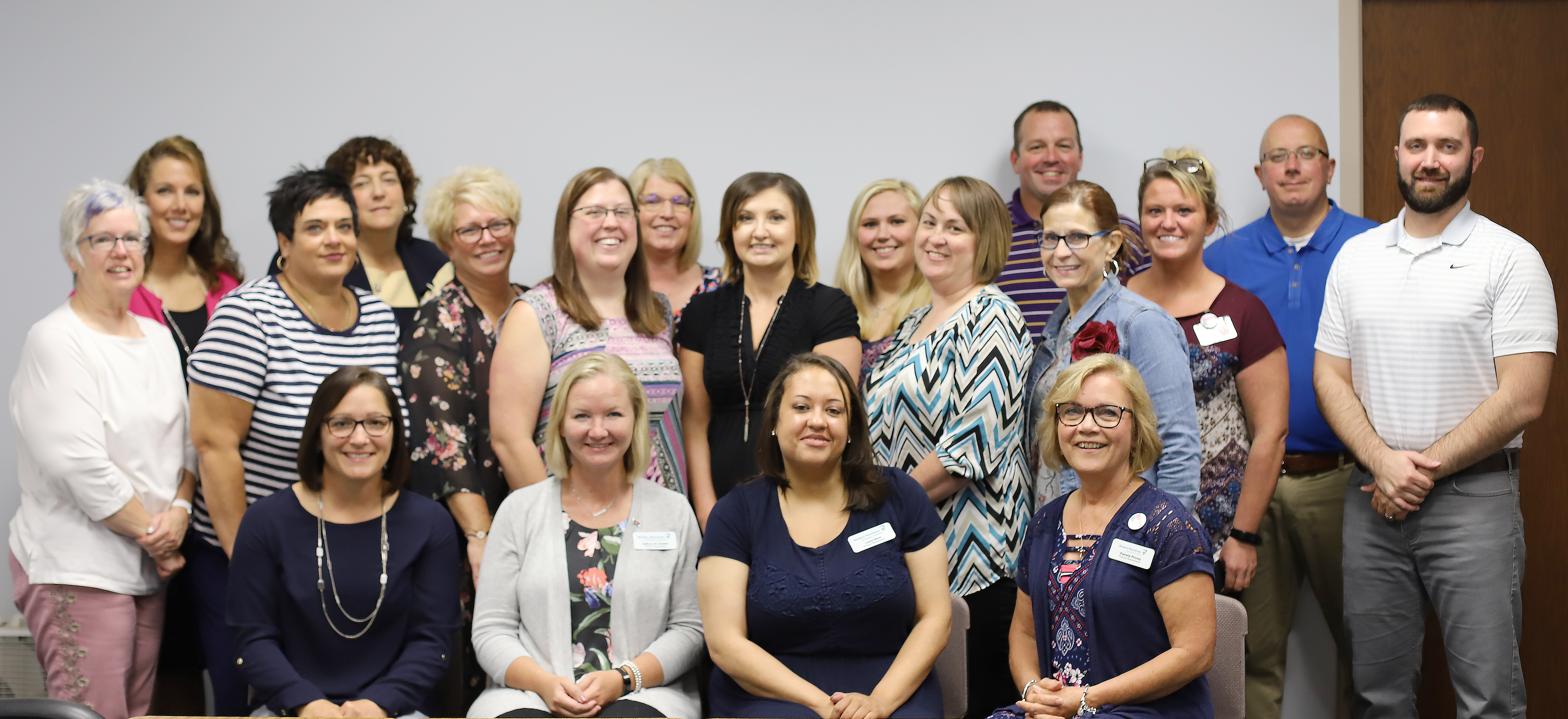 Modern Woodmen is a national fraternal financial services organization that was founded in 1883 and has been in Marion since 1906. Being a fraternal benefit society, and a 501(c)8 tax-exempt organization, allows the organization to give back to the communities in which they serve.
Modern Woodmen has 750,000 members making up 2,500 chapters nationwide with a focus on local impact. In fact, the company has designated funds to provide special recognition for those that they deem "Hometown Heroes."
Locally, Regional Director of Modern Woodmen of America, Central Ohio, Lori Seckel and three financial representatives, Laura Word, Pam Pinney and Kathie Seckel, joined together to present sixteen Hometown Hero awards to the Marion County Board of Developmental Disabilities Service and Support Administration (SSA) team.
The criterion for receiving a Hometown Hero Award is a person who provides outstanding service to their communities.
"We recognize that there are many times that this team goes above and beyond their duties, yet they are often unseen and expect no recognition," Lori Seckel said of the SSA team. "Our fraternal motto is 'Make an Impact.' It's a call to action. We see how all of you do just that. You Make an Impact," she added as she addressed the staff.
The four Modern Woodmen representatives took turns recognizing the entire team of SSAs with personal stories about each one, thanking them for their service, and presenting them with a certificate.
Each SSA also gets to donate to the charity of their choice as part of their Hometown Hero recognition.
Modern Woodmen Administrative Assistant, Lynne Boswell, graciously provided a home cooked breakfast as an additional "thank you" to the staff members being recognized.
Marion County Board of DD SSA Director, Julie Cummins, was grateful for the Monday morning surprise for her staff. "It's true that this staff works tirelessly for those we serve and their hard work often goes unnoticed. It was fun to help organize this surprise recognition that was very well deserved," she said.
Modern Woodmen of America offers financial services and fraternal member benefits to individuals and families throughout the United States. For more information about Modern Woodmen and its services, call your local team at 740-387-1919.